view this email in your browser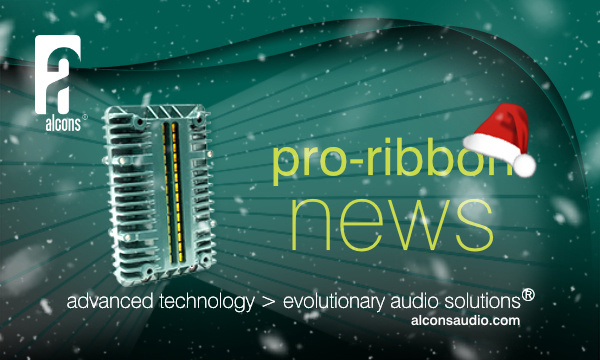 Alcons Pro-Ribbon News December 2020
With 2020 almost over, we're meeting the last deadlines (or: trying to..) before year-end. Needless to say, this year went quite different than all of us expected, planned or hoped for.
We're happy we were able to steer our company and our team through the turmoil without any damage. With many new developments on the horizon, we look forward to a less "eventful" 2021, but full of events and finally meeting everyone in person again!

In the meantime, all of us at Alcons Audio wish you and your loved ones health and happiness for 2021. Take care of yourself and each other!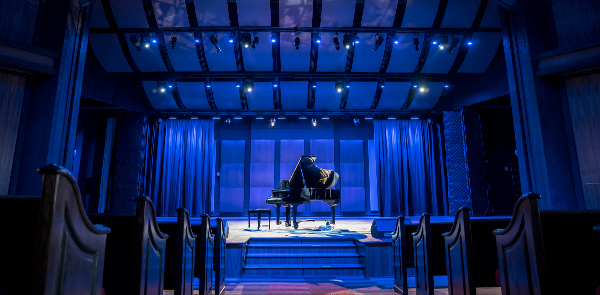 Pro-Ribbon Systems In A Class Of Their Own
Greater Atlanta Christian School (GACS) is a PK-12 Christian school in Norcross, Georgia serving over 1,600 students. The school is a faith-infused, academically rich community, ranked at the top of the state for teaching quality, arts, and athletics. Since it was first established over 50 years ago, GACS has earned itself a reputation for utilizing advanced technologies in its quest to further the learning needs of its students. This dedication to providing high quality creative and technical facilities to support its arts and media curriculum, has led the school to invest in three state-of-the-art Alcons Audio pro-ribbon sound reinforcement systems for its venues...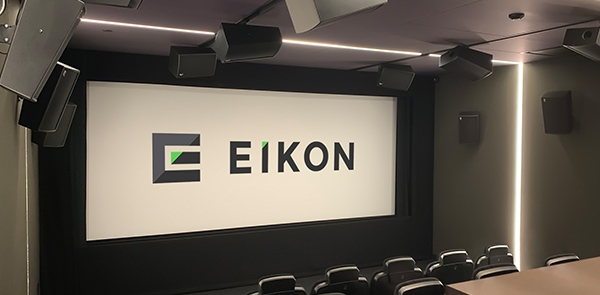 Eikon Group Relies on Alcons For Critical Screening Rooms
Despite being launched just six years ago, Eikon Group has already established itself as a leading player in the digital audio mastering, versioning and localisation industry, with a client list that includes many major studios and entertainment distribution companies. Eikon recently opened a major new facility in Burbank, California, which features Alcons Audio pro-ribbon systems in four of its audio critical, Dolby Atmos screening rooms..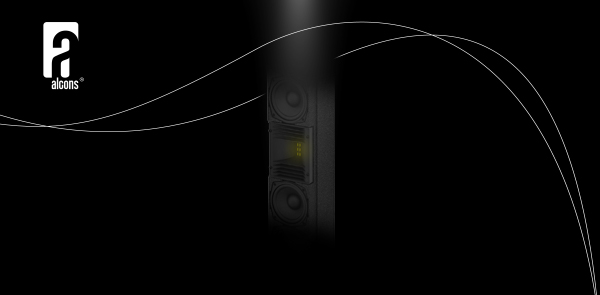 Stay tuned ...
Extending the evolutionary audio solutions even further…
Stay tuned for a new Alcons pro-ribbon system coming up!
---



CRA30 Cinemarray™

The Cinemarray™ CRA30 is a 3-way sound system, designed for Digital Cinema applications where maximum quality cinema sound reproduction with perfect coverage is needed, in large premium cinema theatres. Featuring three patented RBN401 pro-ribbon drivers, the CRA30 combines a remarkable clarity and intelligibility..




LR7/120

The LR7/120 is a passive 2-way "micro-sized" line-array sound system, to be used as vertical array, either in stacked or flown configuration, for both portable and permanent installations. Loaded with the RBN401 pro-ribbon driver on a "Morpher" lens (up to 94% frontal radiation), the system offers a very high throw-efficiency and..
---
ISE

June 1 - 4, 2021
Fira de Barcelona, Spain
Booth: 8-1B500

Infocomm

June 16 - 18, 2021
Orange County Convention
Center Orlando, (FL) USA
You are getting this mail because you're listed in the Alcons mailing list. The list is made of Alcons' tradeshow/E-mail contacts and is not being used for other applications than this info mail, nor will it be made available to third parties.

© Alcons Audio 2020 | Unsubscribe