Alcons Audio, a strong philosophy
Alcons Audio is one of Europe's leading developers and manufacturers of professional sound systems.
Since the company's inception in 2002, founder Tom Back has brought together a team of audio experts, each of whom has over 25 years of experience in the development, manufacturing, and marketing of professional sound systems.
Collectively, this skilled team is driving forward the art of audio technology, ensuring that any Alcons system delivers the very best in sound reproduction.
All of the company's speakers and amplifiers/processors are developed and manufactured in-house, combining traditional craftsmanship with the latest technologies, materials, and production processes.
The result is a high-quality product with long service life and low depreciation, which gives the absolute maximum return on the investment.
Alcons Audio does not strive for revolutionary ideas, it provides evolutionary solutions. Excellent sound and build quality are key to every product, with a strong focus on compact, flexible, and 'smart' solutions.
The company also believes that its products are about far more than just the technical specification. Highly responsive support is essential for making sure any system delivers maximum performance, so the Alcons Audio team ensures that backup is always available - fast.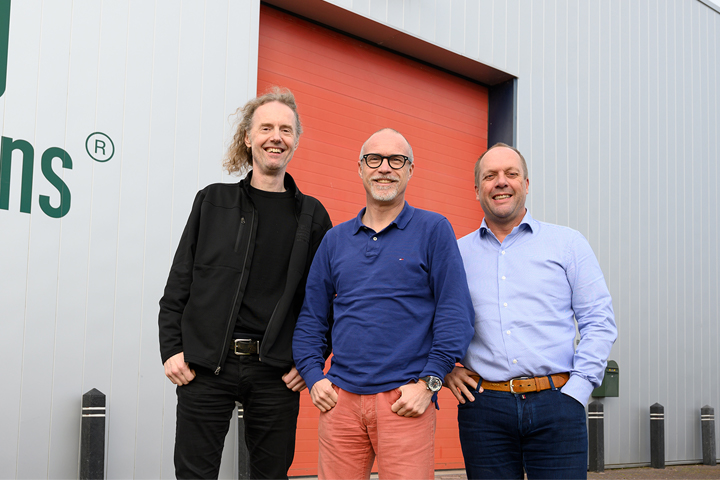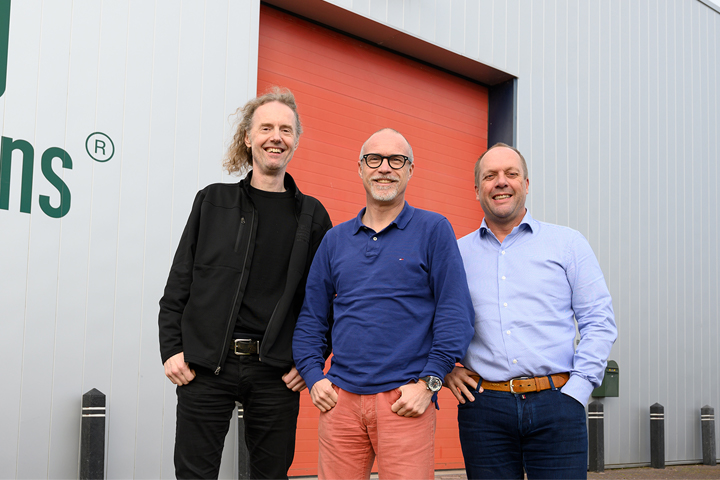 "Focus on compact and smart products, with maximum flexibility"
Alcons R&D department features a unique combination of extensive knowledge in the design of transducers, acoustics, and systems, as well as unsurpassed skills in DSP and amplifier technologies. This combination has led to cutting-edge products that have redefined what is possible in acoustics, such as the world's first long-throw, ribbon-loaded SR system, and modular DSP-controlled directivity line-array amongst others.
Alcons products are designed to provide the most accurate sound reproduction possible, without adding any unwanted coloring or distortion to the original input.
The company's philosophy is 'What comes out must be exactly the same as what goes in."
On one hand, it preserves an artist's creative integrity, ensuring people hear music exactly as it is intended. And on the other, it means that nothing - no subtle nuance nor off-the-cuff remark -  is lost to the audiences of important speeches and sermons.
The initiative to start Alcons Audio was taken by its three current owners. These shareholders are active in the company's daily operations, which not only brings 100% commitment but also offers the ideal basis for turning Alcons potential into a long-term presence in the pro-audio market.
It's not easy to meet and exceed today's clients' expectations. It takes high-quality products and an experienced organization to achieve that and to meet the challenges of tomorrow in a highly competitive marketplace.
Absolute confidence is critical in a market where users rely completely on their equipment. With products that have such a long working life, technical backup needs to be equally long-term. Alcons Audio does not fall short of any of those expectations.
Alcons' ribbon drivers were developed by Philip de Haan, sr. R&D engineer and 20+ year veteran in ribbon transducer technology. He is the initiator of several significant patents and can be seen as the "father" of today's high-output pro-ribbon technology.
In today's cinema market, several developments are taking place, that greatly affect the importance of cinema sound reproduction. Developments that are related to the technical-, and commercial- as well as the marketing side of the cinema industry.
Alcons Audio develops professional sound systems for quality-conscious clients in the cinema, installation and touring/rental industry. All products are developed and manufactured in house with traditional craftsmanship combined with the latest technologies, materials and production processes.
The Ribbon Network is an international network of rental companies who work with Alcons audio equipment, and "The Ribbon" line-array systems in particular.
Every owner of a "The Ribbon" line-array system is member of The Ribbon Network and has access to the many advantages this brings with it,
Including:
Dry-hire network cooperation
Factory-direct support
Information exchange
Product development partnership
International marketing