Fat Sound, Slim Size: The CRMS-LFE18sl Subwoofer
September, 2022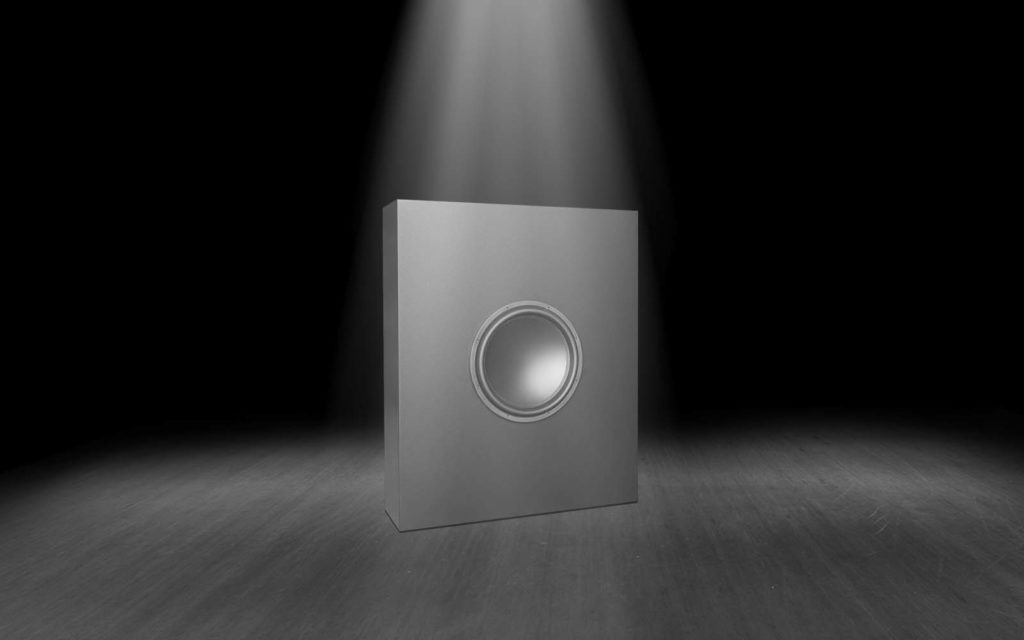 Recently CEDIA Award nominee Blackroom and Home Cinema specialist Pulse Cinemas both integrated the CRMS-LFE18sl subwoofer in their new demonstration rooms. The CRMS-LFE18sl is a slim-sized reference subwoofer system for very demanding listening applications, delivering an accurate bass and sub response for a maximum quality audible and sensible performance.
"Everybody has been blown away with the quality of sound they have experienced," Simon Gibbs, technical sales director Pulse Cinemas
As part of the Cinema Reference Monitor System group of solutions, specific attention has been paid to obtain a linear response in the operating bandwidth, while handling ultra-low frequency transients with maximum control.
The 18" custom-designed woofer features a large motor structure with dual 3" voice-coils offering an extreme excursion of 30 mm / 1.2-in. resulting in a 10 dB more excursion capability than a traditional (pro) 18" woofer.
Phil "Dr. Phil" De Haan, head of Alcons R&D: "when we took out the CRMS system from our C-series, to form its own CRMS series, we also wanted a series-dedicated LFE system. Solid, fundamental sub bass reproduction caters for the true impact of a movie experience; The response of the lowest octaves should be tight, accurate and powerful. With that in mind we developed this new 18" transducer from the ground up. The CRMS-LFE18sl is conservatively rated in our specification sheets, as we do not include the extreme excursion capability in the output rating."
The direct-radiating transducer mounted in the sealed cabinet enables an in-room response below 10 Hz. The driver is pre-wired for the Signal Integrity Sensing™ compensating circuit to deliver the most accurate reproduction for even the lowest octaves.
For full system performance, the CRMS-LFE18sl is to be driven and controlled by the ALC amplified loudspeaker controller, Alcons' proprietary drive unit with system-dedicated processing and amplification.
The Signal Integrity Sensing™ circuit on board the Sentinel ensures complete cable/connector compensation between the CRMS-LFE18sl and ALC, significantly increasing response accuracy and reducing both linear and non-linear distortion to an absolute minimum, regardless of (long) cable length and (low) system impedance.
Thus, with SIS™, the 4 ohms speaker impedance caters for maximum amplifier efficiency, with ample output from lower-rated Sentinels, without any compromise on performance.
The integrated factory presets in the drive processor of the ALC offer system optimisation settings, as well as proprietary VHIR™ processing for perfect phase-matching with an Alcons pro-ribbon system.
Ultra slim
The ultra-slim, internally-stiffened enclosure features Alcons space-economic design, well-known from the C-series cinema solutions. With a 27,5cm/10.8" depth and M10 mounting points, the system can be stacked, flown, wall- or ceiling-mounted in even the smallest of spaces.
Phil concludes: "The super-fast impulse response and ultra-low distortion of the CRMS-LFE18 is a perfect match with the Alcons pro-ribbon systems and extends the Alcons CRMS-series to ultra-wide band reference monitor system. The series is finding its way to post-production studios and mastering suites, high-end mix/screening rooms and premium home theatres worldwide. For us, a testament of the wide range of applications where our acoustics, transducer, amplification and processing technologies deliver a 1:1 reproduction of the original sound source. Or as we put it: "one reference, one experience."
For more info: www.crms.info .