Introducing The LR15 Ultra-Compact Line-Array
June, 2023
Dutch audio innovator relieves predecessor from duties after 20 years
The LR15 is a 2-way, "ultra-compact" format line-source sound system, combining the highest sound quality possible with high SPL capabilities and throw in a very compact form factor.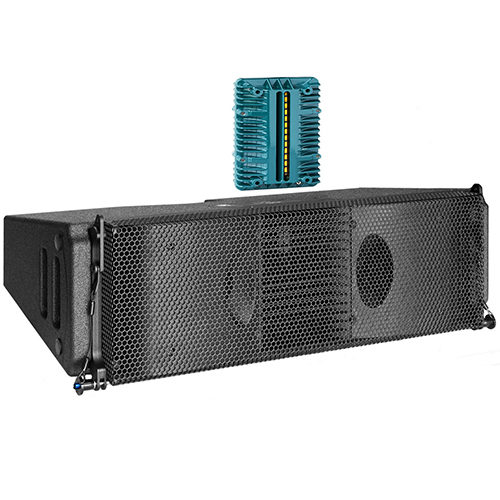 By implementing Alcons' pro-ribbon technology for mid and high frequencies, a very-fast impulse response with up-to-90% less distortion is achieved. This enables the LR15 to offer an intuitive linear response, with excellent intelligibility and
non-compressed identical tonal balance at any SPL.
The all-natural cylindrical wavefront of the multiple-patented and purpose-designed RBN502rs 5" pro-ribbon transducer with 5" voice-coil and the symmetrical component configuration bring a natural, unique pattern control in both the vertical as well as the horizontal plane up to the highest frequencies.
The pro-ribbon's power handling of 1000W and the 1:15 RMS-to-peak ratio, enable a combination of a long throw with a unique dynamic headroom reserve, even under the highest outputs.
The LF-section consists of two next-gen 6.5" transducers; a perfect hybrid of a woofer and mid-bass driver featuring a 2-in. dual-coil motor structure with significantly-extended excursion. The woofers are loaded by new FlowVent™ ports, providing optimised flow with minimal port compression while extending the usable LF response down to 53Hz.
The resulting super accurate low-mid and bass response with class-leading output under lowest distortion possible, is a perfect match with the pro-ribbon MHF section.
"The LR15 will eventually replace the LR14 system, that was introduced already in 2004. (…) We believe this very long product life-cycle is a real testimony to the excellent return-on-investment that Alcons systems offer." Philip de Haan, head of Alcons Audio R&D
The LR15 is driven by the Sentinel amplified loudspeaker controller, optimising the system's response by specific VHIR™ drive processing and feedback for each array configuration, including presets for phase-matched low-frequency extensions. The Signal Integrity Sensing™ pre-wiring ensures dynamic cable/connector compensation between the LR15 and ALC; This offers a 1:1, undistorted natural sound reproduction, regardless of cable length and amplifier impedance load (system damping factor 10.000).
The LR15 is available with a 90° (LR15/90) or 120° (LR15/120) horizontal dispersion.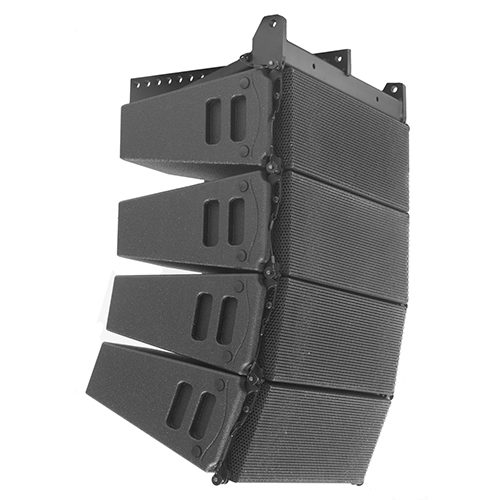 Philip "Dr. Phil" de Haan: "We wanted to achieve the same horizontal dispersion control our LR18, LR24 and LR28 are known for; However, these systems are bi- or quad-amped three-way systems. So, it was not an easy task to obtain this horizontal control with a passive two way system, especially not in the 120-degree version. With the all-natural cylindrical wavefront of our pro-ribbon drivers, it was much easier to achieve the benchmark-setting side-lobe-free vertical projection."
The LR15 is only the third system in Alcons' 20 years existence that succeeds a previous system, following the LR16, Alcons' first line-array and the recently QB363 arrayable subwoofer.
Phil continues: "The LR15 will eventually replace the LR14 system, that was introduced already in 2004. The LR14 has been, and still is in production in the exact same form for almost 20 years and even today is still more than competitive to recent systems. We believe this very long product life-cycle is a real testimony to the excellent return-on-investment that Alcons systems offer."