Stellar Quality Sound For FLIX Cinema At MOI
April, 2022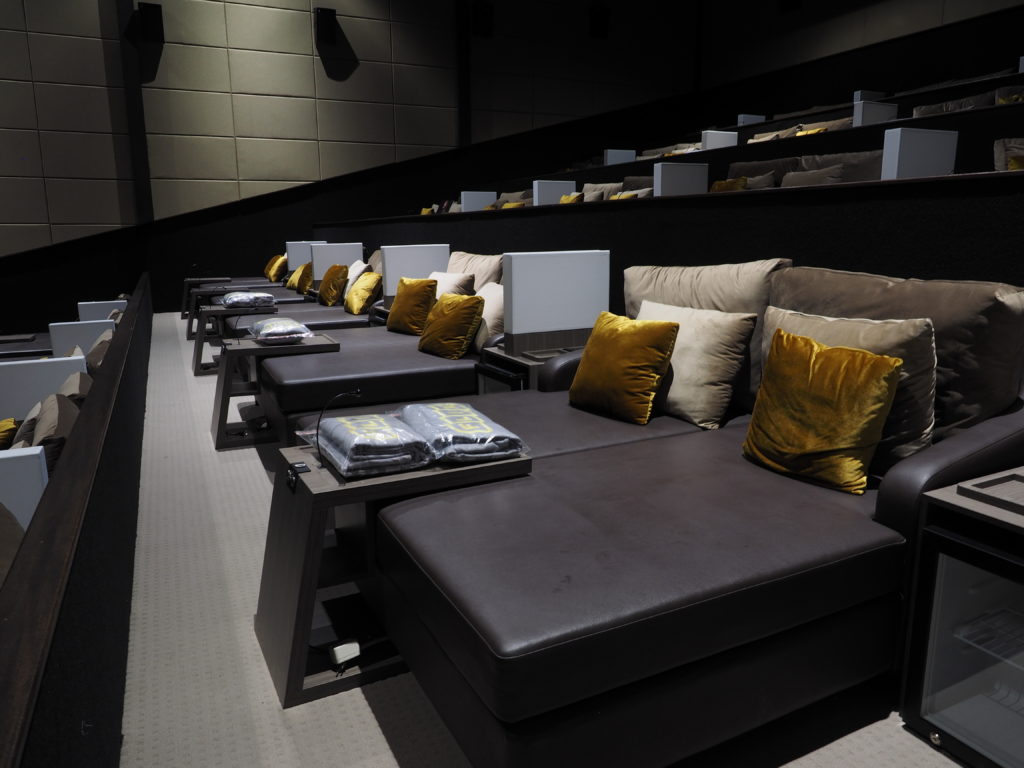 When leading Indonesian cinema brand FLIX Cinema opened a new, 10 screen cinema complex at the prestigious Mall of Indonesia in Jakarta, Alcons Audio pro-ribbon systems were the natural choice for its three most luxurious auditoriums.
Highest level of comfort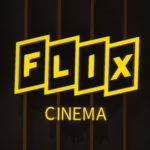 FLIX Cinema is a brand of Agung Sedayu Group, one of Indonesia's premier development corporations. Its first venue was at the PIK Avenue mall, in the Pantai Indah Kapuk district of north Jakarta. Opened in 2017, an Alcons Audio CRMSCompact cinema reference monitor system was installed in the premium-priced Platinum auditorium, which offered the highest level of comfort and, of course, the very best sound and picture technology.
The Alcons system was designed by Sie Kek Chung (KC) of Jakarta-based KC Sound. It impressed FLIX Cinema customers so much that KC was asked to design and supply Alcons pro-ribbon solutions for the three most luxurious auditoriums at the flagship Mall of Indonesia (MOI) installation, one of the biggest cinema complexes in Indonesia.
"The reference standard to which other cinemas are compared to," David Hilman, COO of FLIX Cinema
"The Alcons pro-ribbon system at our PIK Avenue location became the reference standard to which other cinemas are compared to. At MOI we wanted a sound system to match it, so we chose Alcons for the most prestigious auditoriums," says David Hilman, COO of FLIX Cinema.
"We wanted a system that would create an immersive cinema experience and, at the same time, be very balanced and well-rounded. We want our customers to hear a very detailed sound – everything from conversation to a needle falling on the floor. And all of that with reliability, robustness and ease of maintenance for minimum downtime."
The Pro-Ribbon installations
In the Platinum-rated Hall 4 (12 pairs of seats), KC designed a system using three Alcons CRMSCompact, 3-way 12″ compact cinema reference monitor system with 12 CRMSC-SR 6.5″ compact reference surround, two CB211slFV 21″ front vent, larger-format shallow subwoofer system, two Sentinel 10 (4x 2,5kW) and one Sentinel 3 (4x 750W) amplified loudspeaker controllers. The screen and surround systems feature the exact same mid and high frequency transducer components for perfect blending and identical voicing.
The larger Platinum Hall 9 (32 pairs of seats) features a system which comprises three CRMS mkll 3-way 15″ cinema reference monitor system, 16 CRMS-SR 2-way 8″ reference surround, three CB211siFV subwoofers, three Sentinel 10 and one Sentinel 3. Also here, the screen and surround systems feature the exact same transducer components for identical tonal balance.
Meanwhile, in the Stellar-rated Hall 10 (25 pairs of seats), a system of three CR2 15″ compact 3-way screen system (with bi-amp operation), 16 CRS8/9040 medium-format reference surround, three CB362 high-output full-size double 18″ subwoofer system, three Sentinel10 and one Sentinel3 was installed.
"The sound is perfect, no distortion and it doesn't hurt the ears at any volume," Yudo Rahutomo, Cinema Technology Manager at FLIX Cinema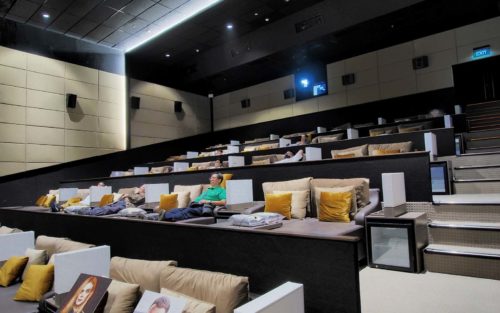 "We chose Alcons again because the high end ribbon technology perfectly matches our requirements of clean, clear and classy sound with the best performance," says Yudo Rahutomo, Cinema Technology Manager at FLIX Cinema. "The sound is perfect, there is no distortion and it doesn't hurt the ears at any volume."
Iman Hartawan, FLIX Cinema Operations Manager agrees, adding, "Nowadays the requirements of cinema sound systems have changed. Audiences expect speech, music and sound effects to all be reproduced with the finest detail and fullest dynamics. Alcons pro-ribbon solutions deliver the very clearest music and vocal performance, acoustic atmospheres and sound effects."
More information: FLIX Cinema and KC Sound