Alcons Brings Back The Past At Telenor Arena
May, 2023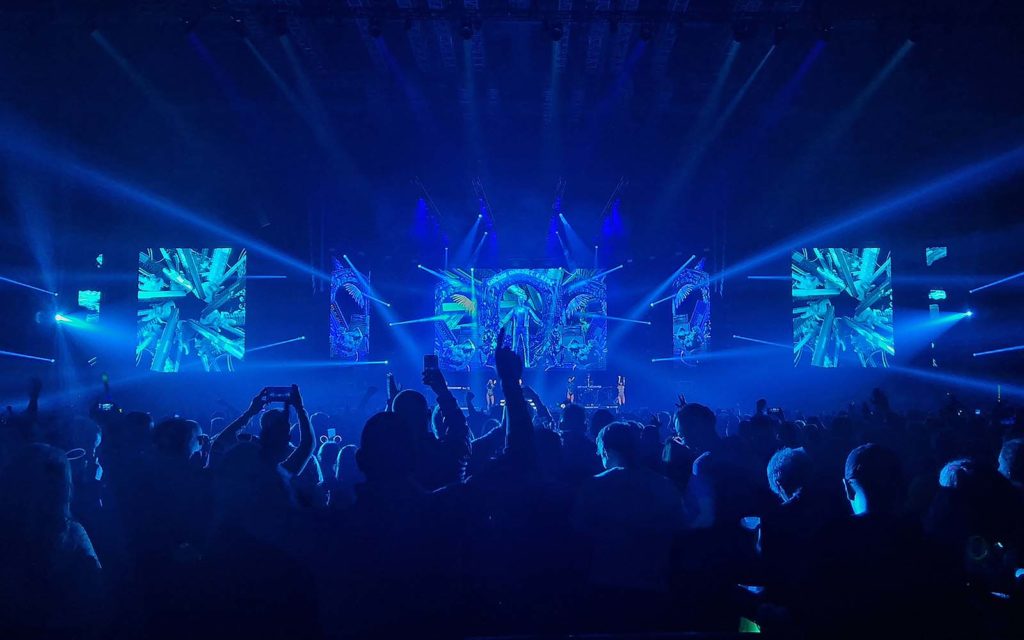 The popularity of nostalgia festivals, where multiple artists from a particular era perform on the same bill, shows no sign of waning. With promoter Nordic Beats We Love The 90s event celebrating its 10th anniversary, this year it was joined by a second day titled We Love The 2000s. A large Alcons pro-ribbon system helped 20.000 enthusiastic fans to embrace their (and, for many, their parents!) musical past at Oslo's Telenor Arena.
The twin festivals featured many familiar artists playing their hit songs. At We Love The 90s these included Aqua, The KLF (feat. Wanda Dee), Dr Alban, DJ Sash, 2 Unlimited, Scooter and more, while the We Love The 2000s bill included Spice Girl Melanie C, Blue, Atomic Kitten, 5ive, S Club,  Fatman Scoop, Kate Ryan and Kevin Lyttle.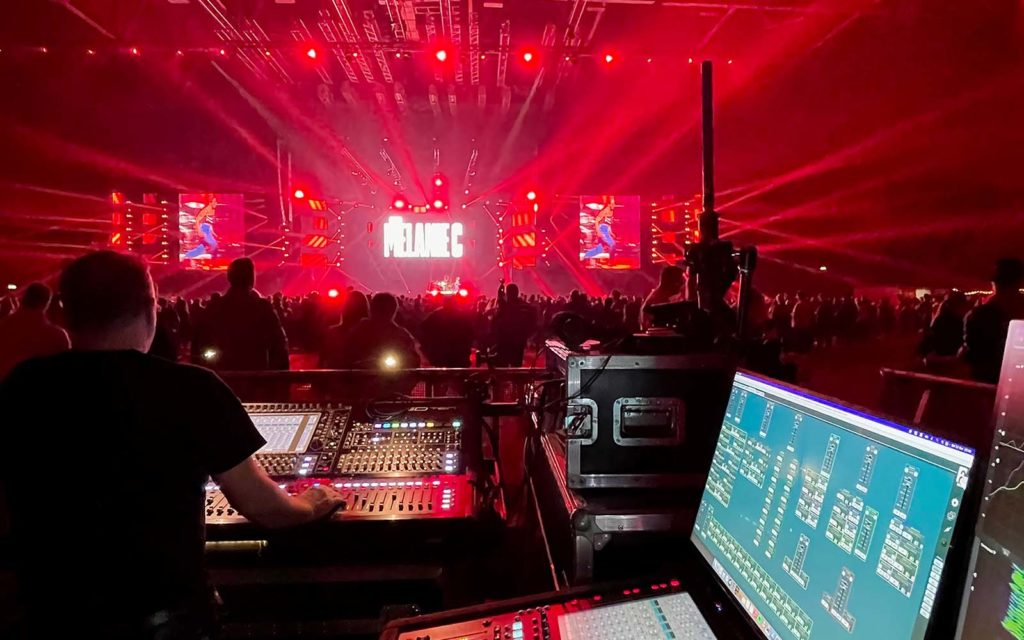 Trondheim Lyd was the festival's audio contractor, with a brief from promoter Nordic Beats to deliver high energy sound throughout the arena while, of course, making sure that the fans and artist Front of House engineers were all happy.
"Telenor Arena is the largest indoor concert arena in Norway, with a capacity of 25000 for live music," says Trondheim Lyd system designer Erwan Thomas. "However it was originally built as an indoor football stadium and is well known for having difficult acoustics. It has a poor RT60 reverb time, a lot of slapback and the 100m x 82m (328ft x 269ft) floor is covered with asphalt, making it a challenging venue for sound systems."
Fortunately Trondheim Lyd is an 'all Alcons' rental house and, as Erwan says, "The pro-ribbon technology definitely helps in acoustically-challenging situations."
"The pro-ribbon technology definitely helps in acoustically-challenging situations," Erwan Thomas, system designer Trondheim Lyd
Erwan specified a system comprising main hangs of 16 LR28/80 three-way, twin 14" larger-format line array modules per side, side hangs of eight LR24/90 three-way, twin 12" mid-size line array modules per side, nine flown LR28B twin 18" large format line array bass subwoofers per side in cardioid-mode and 22 ground-stacked BC543 triple 18", very high output cardioid subwoofers.
Six RR12 12" point source array modules were used for infills, with four VR12/90 two-way, 12" mid-size versatile monitors as centre fills, while three flown arrays of 12 LR18/90 three-way, double 8" compact line array modules each provided delays. The system was powered and controlled by 48 Sentinel10 amplified loudspeaker controllers, totaling 192 output channels.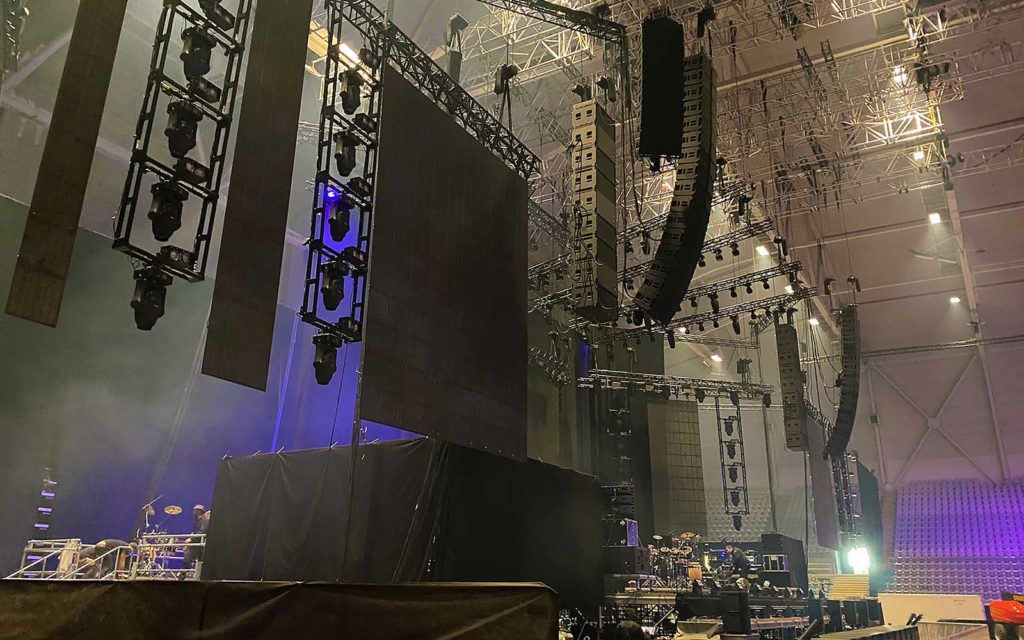 The system highlighted the exceptional scalability of Alcons systems, where a range of different pro-ribbon loudspeakers can be brought together to deliver seamless, high quality sound in a difficult acoustic space.
The LR24 side hangs, latest stock addition, highlighted how the all-natural cylindrical wavefront of the purpose-designed RBN1202rs 12" pro-ribbon transducer deliver exceptional intelligibility, 'throw' and precisely controlled vertical dispersion. These gave the audiences along each side of the arena powerful, accurate sound with no quiet spots or spill, which would have caused unwanted reflections from the side walls.
With a power handling of 2500W and RMS-to-peak ratio of 1:15, from 1 kHz to 20 kHz, the LR24's RBN1202rs is complemented by an MF-section comprising two high-efficiency 6.5" midrange transducers, coaxially mounted behind the HF driver in a horn-loaded configuration and an LF section comprising new generation 12" transducers, fitted with a large, dual-3.5" voice coil Neodymium motor.
"The response from the sound engineers was very positive, they were all very happy with the system and left with a smile and thank you for the delivery," says Erwan. "It showed how successful the pro-ribbon systems are for bigger venues. I look forward to seeing Trondheim Lyd buying a lot more Alcons PA for larger events!"
For more info: www.trondheimlyd.no and www.telenorarena.no
Alcons products involved: