Join Us For CEDIA EXPO Virtual 2020!
September, 2020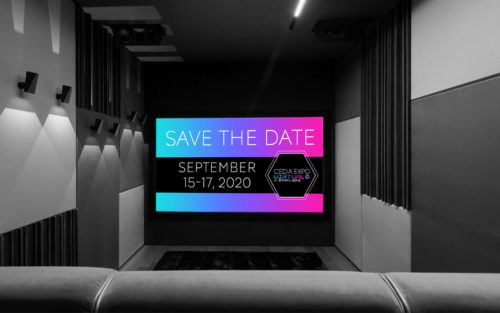 Every year for the past five years, Alcons Audio has wowed visitors to the annual US CEDIA Expo with the exceptional sound of the multi-award winning Pro-Ribbon Immersive Experience. The company's unique ability to deliver HiFi sound at concert sound pressure levels in any size application, is why Alcons Audio systems are becoming the 'go to' solution for high quality home theaters and screening rooms around the world.
In the year of COVID-19, the Virtual Experience rules the landscape and live demos are tightly scheduled and carefully controlled. Alcons Audio has chosen to utilize the CEDIA20 Virtual Expo as a platform to introduce ourselves to new partners, to provide education and resources for our current partners, and to reassure the industry that we are going strong amidst these uncertain times.
CEDIA EXPO Virtual opens on September 15th for a sneak peek! On that day, all registered attendees can browse the Expo Hall and book appointments with exhibitors. Interactive live events will occur on September 16th and 17th.
Attendee registration for the CEDIA Virtual Expo is FREE! Click on the image to register.

Click HERE to access the Alcons Audio Virtual Booth and register for:
Live sessions
New products
Videos of iconic installations
Webinars