Pro-Ribbon Immersive Experience Ambitions @ CEDIA
August, 2023
Renowned as a premier event in the US home technology sector, the CEDIA Expo serves as a distinguished platform uniting home technology experts across North America. Amid this esteemed gathering, the Alcons Pro-Ribbon Immersive Experience reclaims its position as a standout attraction. Returning to the forefront, the Alcons Pro-Ribbon Immersive Experience presents an opportunity for CEDIA attendees to engage with Alcons' proprietary and patented Pro-Ribbon technology at the heart of its high-end sound systems.
For the past years, Alcons Audio has consistently amazed attendees at the annual US CEDIA Expo with the extraordinary sound of the multi-award winning Pro-Ribbon Immersive Experience. The company's unique capability to deliver concert-level HiFi sound in various-sized applications has established Alcons Audio systems as the preferred choice for premium home theatres, studios and screening rooms worldwide. Despite the challenge of surpassing the excellence of previous years, the collaboration with Trinnov, AUAV and DreamScreen has ensured that the 2023 presentation at CEDIA will once again leave a lasting impression on attendees.
"This year, our presence is showing our ambitions more than ever!", Tom Back co-founder and MD Alcons Audio
Situated at Booth SR9 on the show floor, the Alcons Pro-Ribbon Immersive Experience stands ready to grant visitors an opportunity to immerse themselves in the extraordinary world of sound. Throughout the three-day duration of the trade show, engaging 30-minute demonstrations are set to occur at regular intervals, with extended presentations at the end of each day.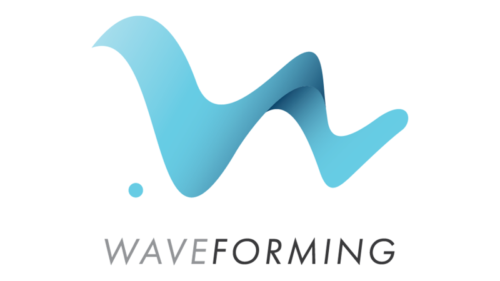 This year's weapon of choice is an Alcons 11.X.6 configuration, which includes a 4×4 double bass-array; This LFE system consists of 8 CMRS-LFE18 high-output 18" subwoofers, driven by Trinnov's new WaveForming™ technology and tuned by Walter Fortmüller of Zenzaru AudioVisual System Design & Optimization.
This advanced audio setup will be complemented by a video system comprising a Christie Griffyn AS provided by Absolute Ultimate AV with MadVR ENVY video processing and a DreamScreen UltraWeave projection screen.
Within the Alcons booth, visitors can anticipate a sneak-preview of the new, upcoming I-series, Alcons' range of in-wall solutions. This range is not only focused on residential installations, but will also find its way in pro-audio and studio applications, where the renowned Alcons signature sound needs to be combined with an inconspicuous form factor .
Tom Back, Managing Director: "Besides a new series, we will also exhibit a new design study, providing a glimpse of our R+D developments, some of which may be applied in future products. The "ABBES" design concept displays a single box concept, versatile in deployment as in-wall, on-wall and with new transducer technology under the hood; Of course, based around our proprietary pro-ribbon technology. This year, our presence is showing our ambitions more than ever!"
More information is available at Booth SR9 or on: www.trinnov.com, www.dreamscreen.no and www.au-av.com
Click HERE to access the Alcons Audio Virtual Booth and register for:
Live sessions
New products
Videos of iconic installations
Webinars