Alcons Pro-Ribbon Immersive Experience Returns To ISE
January, 2023
Visitors to Integrated Systems Europe (ISE) 2023 will experience the very best in residential immersive audio, as Alcons Audio teams up with Storm Audio and TiMax to present the much-anticipated return of the award-winning Pro-Ribbon Immersive Experience in an updated, all-digital format.
Located at Booth 7K600, the Pro-Ribbon Immersive Experience will be running at 30 minute intervals throughout the four day show. A Dolby Atmos 11.4.8 system will feature three Alcons CRMS mkII main system screen channels, two CRMS-SRHV wide channels, 14 CRMSC-SRHV base and height layer surround channels, plus four CRMS-LFE18 subwoofers. It will be powered by eight Sentinel10, four-channel amplified loudspeaker controllers and remote-controlled by Alcons' proprietary ALControl software.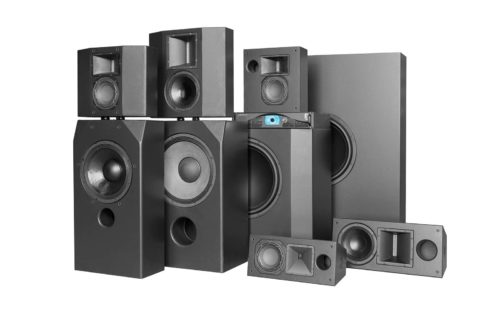 The Pro-Ribbon Immersive Experience will demonstrate the suitability of Alcons pro-ribbon solutions for both the residential and professional audio markets. For the residential market, Storm Audio's ISP Evo, all-digital immersive processor will highlight how it's the perfect match for the (up-to) 192kHz AES3 inputs of Alcons Sentinel amplified loudspeaker controllers. Configurable as AES/EBU or AoIP/AES67 versions, the 32-channel AES3 capability means the Pro-Ribbon Experience will feature all-digital processing, with zero loss or added distortion from unnecessary A/D and D/A conversions.
For pro audio applications, the Alcons system will also be paired with the TiMax SoundHub spatial processor platform, delivering object-based, delay-matrix spatial mixing for high quality 3D immersive imaging. Listeners will be able to experience fully-enveloping soundscapes and moving sound effects, via TiMax's hybrid level/delay dynamic imaging. TiMax will also be showcasing how its features make it the ideal 'show-in-a-box' solution across a wide variety of performance, presentation and experience projects.
The screen will be provided by DreamScreen, long term partner of the Pro-Ribbon Experience, its woven / knitted hybrid projection surface providing the ultimate combination of high light gain and total audio transparency, while projection will be provided by Sony and madVR Envy Extreme video processing.
New for ISE 2023
Alcons will also be presenting the new QRP40 for pro audio installations, alongside a new design study for the residential market, bringing the company's renowned pro-ribbon array technology into the heart of the home.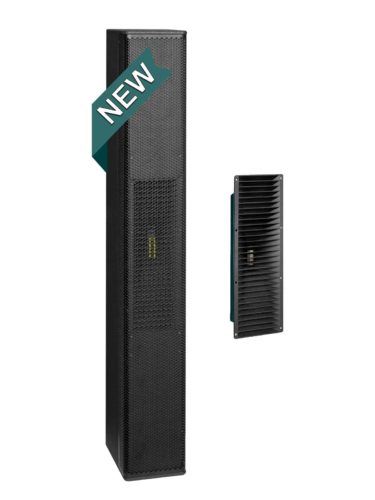 The QRP40 is the larger extension of the QRP series, High-Q point source columns, for acoustically challenging environments. Loaded with a RBN1203 12" pro-ribbon driver on a 'Morpher' lens, coaxially mounted with eight (8) 5" woofers, the system offers exceptional, SPL-independent throw efficiency and projection control. The QRP40 delivers 90º horizontal dispersion, significantly extending the audio sweet-spot, as well as side lobe-free vertical projection up to the highest frequencies. With fast impulse response, 'compression-less' principle and 2000W @ 200ms peak power handling MHF, it delivers perfect intelligibility from the lowest to the highest SPLs, while offering maximum gain before feedback.
The design study will demonstrate the implementation of Alcons' recognized pro-ribbon line-source technology into residential installations. As proof of the importance of this market within the Alcons application portfolio, an accelerated product development plan will be rolled-out during 2023. This study is the first result of that commitment.
For more information, please visit Alcons Audio at Booth 7K600, to experience the advantages of its pro-ribbon technology for all audio applications, from the biggest live music festival to the most intimate home cinema.
ISE 2023 takes place at Fira Barcelona Gran Via, Barcelona, from January 31 to February 3, 2023.