BC272 Cardioid Sub: Reduced Size, Increased Control
December, 2022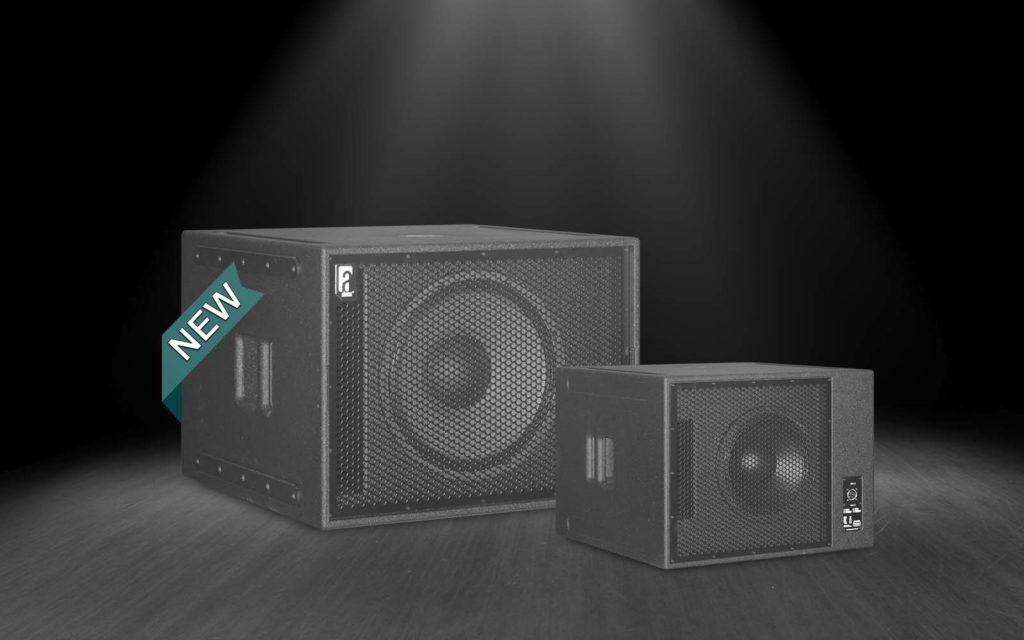 The BC272 is a self-contained, medium-output cardioid subwoofer system for both permanent and portable ground-stacked applications. It is designed to offer a tight and accurate sub-bass response, for low-frequency extension of any Alcons pro-ribbon system.
By means of a front and rear located woofer configuration, in combination with dedicated processing, the system offers selectable cardioid low-frequency pattern control and excellent rear rejection, up to 42dB, without the need for additional cabinets.
On the front side, one 15" long-excursion woofer with 4-in. voice-coil is mounted in a front-loaded configuration.
On the rear side, a single 12" long-excursion woofer with 4-in. voice-coil is also mounted in a "front"-loaded configuration.
The large bass reflex ports on the front and the rear side enable excellent breathing capacity, maintaining overall output while minimising port-compression.
The 4 ohms system impedance, makes for a very efficient amplifier loading; Thus enabling maximum output from a single, very compact configuration.
The BC272 is powered and controlled by the ALC amplified loudspeaker controller. Driven by the ALC, the BC272 delivers maximum sound quality and output power with long-term operation reliability. Through the integrated processor, the ALC offers BC272-specific drive processing with response optimisation, dedicated power and excursion protection and hybrid filtering.
The preset library contains cardioid settings for maximum rear-/side-ward attenuation.
Through the SIS™ (Signal Integrity Sensing) circuit, the cable-length and connector resistance between the BC272 and ALC is dynamically compensated (system damping factor >10.000), for further increased accuracy and controlled cone-travel, resulting in a tighter sub and bass response regardless of impedance or cable-length.
The relatively low-weight, but rigid enclosure is available in road-version and installation ("i") version, without handles, wheel dolly board and M20 threaded stand mount flange. For installation applications, a single-cabinet flying option is also available.
It is finished in Durotect™ scratch-resistant coating; Through the Architect Color Option™ program, the BC272 can be finished in any RAL™ color.
"The BC272 is the most compact self-contained cardioid we offer to date. It features the same cardioid control as its larger siblings, albeit in a more compact form-factor. Our mission in the development of the BC range of cardioid subwoofers, was to obtain the highest rearward rejection possible to get a real problem solving solution instead of a 'nice-to-have feature"."Philip "Dr. Phil" de Haan, head of Alcons Audio R&D
In order to achieve this, bi-amp powering configuration was used in the amplified loudspeaker controller, so dual-DSP channels would be available for the required dedicated processing .
Philip continues: "Where a passive cardioid set-up will give around 18dB rejection, the BC subwoofers achieve an up-to- 42dB rearward rejection, which we believe is an industry-leading specification in this category.
Another focal point was to have maximum system efficiency from even smaller amplifier outputs, as part of a real "compact" system.
Philip: "For this, we didn't just take a single 8-ohms woofer from a dual-driver subwoofer design, but developed a true 4-ohms driver, specifically to obtain optimal amplifier loading, reducing the required amplifier size for full system response and maximum power output.
Together with the SIS™ circuit, the BC272 delivers a "colourless" low frequency response with outstanding directivity control, to perfectly match the ultra-low distortion, crystal-clear response of the  Alcons pro-ribbon sound systems."
For more information visit: www.cardioidsubwoofer.com