Alcons Audio Celebrates 20th Anniversary At ISE
December, 2022
In October 2022, Alcons Audio celebrated its 20th anniversary. In these twenty years, the Dutch company has grown into one of Europe's leading developers and manufacturers of professional sound systems, with offices in the Netherlands, Germany, and the United States of America and a dedicated worldwide Alcons dealer network.
How it Began
It all started in 2002 when former sales & marketing director Tom Back founded the Dutch company active in the development and manufacturing of professional sound systems for quality-conscious clients in the studio, screening-room, residential, cinema, House of Worship, performing arts theatre, auditoria, A/V rental, installation and touring industry.
Co-founder and shareholder Philip "Dr. Phil" de Haan, senior R&D engineer, initiator of multiple patents, and father of today's high-output pro-ribbon technology became responsible for the R&D department.
Maurice Laarhoven joined the ranks as the third shareholder and is responsible for the financial department.
Philosophy
With all three company share-holders active in the daily operations and not having to rely on external financing enables the company to maintain focus on a long-term presence in the pro-audio market.
Tom Back remembers: "My idea was to start a sound system brand, raising the standard of pro audio technology. Not just selling products, but offering a complete synergetic solution ("eco system") with transducers, acoustics, amplification and processing, to be able to guarantee the same sound quality for any sound source in any size application."'
In order to gain market acceptance more quickly, it would have to be new technology, but in market-proven concepts. This philosophy led to the company's tagline: "evolutionary audio solutions".
Tom continues: "I had the opportunity and access to the essential know-how and people that were necessary to found the company. If these vital components had not come together perfectly, the company would have been "just-another-black-box" company, competing with a different set of parameters outside of quality."
Tom, Maurice and Philip came together and made an agreement to start Alcons Audio BV in October 2002; However, it wasn't until May 2003 that the company was officially registered at the Chamber of Commerce and started selling.
Not an Easy Task
In the meantime, a team of specialists in their respective fields was assembled to develop the company, production processes and the initial range of products.
Tom: "We didn't even have a building, as we didn't need one in that initial phase: The R&D engineers worked from home and with weekly meetings in the lobby of a nearby hotel, we talked with suppliers, discussed the progress of our plans and kept each other informed. Crazy when you think how quickly we developed completely new products, including Class G amplification, processing and a completely new pro-ribbon transducer platform from scratch!"
Being a "new kid on the block", with a completely new product and technologies, the company also wanted to position itself in the top-end of the market between brands that had been in existence for 20 to 35 years.
Our first customer was from a new relation from South-Korea. And we haven't looked back since in international distribution.
Expanding to Germany
In 2003 the company expanded to Germany after a successful launch at the Frankfurt Pro Light & Sound. Carsten Albrecht, former colleague and experienced in the field of service, installation, and application support became the new sales & technical support manager of Alcons Audio Deutschland. Alcons Audio has always seen Germany as its "domestic market"; Today's market position of Alcons systems in the German market reflects that.
Expanding to the USA
In 2011 Alcons Audio took significant steps toward penetrating the US market. Being aware of the importance of the American market in, not only pro-audio in general, but cinema, live-sound and theatre, the next step of becoming a global brand was to establish its own factory US office.
The move was set to bring the advantages of Alcons Audio's range of Pro-Ribbon solutions – from point-source, through line-source to line-array – to a new and eager geographical market. David Rahn, formerly working as national sales manager at Renkus Heinz, and Pauline Ortiz y Pino, formerly business development specialist took the lead of Alcons Audio USA.
Tom recalls: "Instead of renting space and form an official office with a fixed address, we bought a large 38 ft. / 11,5m "toterhome", basically a semi-truck with a house built on it, and had a trailer custom-made to carry a substantial inventory of demo gear. David and Pauline travelled the USA in "Big Al" for almost 3 years. That was the real footwork done, presenting the brand to the US markets."
Particularly for credibility in the touring industry, fondly called "Formula 1", the team knew it would have to have a "flagship" system that would not only be a useful addition to that market, but would also prove the pro-ribbon technology being robust and reliable. And as such, would also add credibility to the entire product line, from smallest to the largest systems.
Credibility
After the NAMM show in Los Angeles of 2020 the company introduced the LR24 medium-sized pro-ribbon touring system to key sound engineers in the live audio industry during private sessions in Hollywood and Nashville, among which were well-known engineers like Erik Rogers, Brad Madix, Greg Price, Buford Jones, Robert Scovill, Gordon Reddy, Gary Stokes, and David Morgan. See quotes!
Tom: "Those were such remarkable events, to be able to present our technologies and systems to this group of excellence and get their feedback. Who could have known, that a few months later, the world would completely shut down."
Expanding HQ
Alcons was blessed to get through the Covid period unscathed, with turnover remaining strong and not having to lay-off staff; This has proven to be an excellent starting position for dealing with demand from the markets veering-back from this period.
In that time, plans were made to bring all departments under one roof, after having grown the company in different offices and production halls with all logistic issues involved. Already in 2021 negotiations started and the new building was acquired. With a total of 4700m2 / 50,000sq. ft, the new premises offers ample expansion possibility for the future, further increasing production, while bringing down lead times.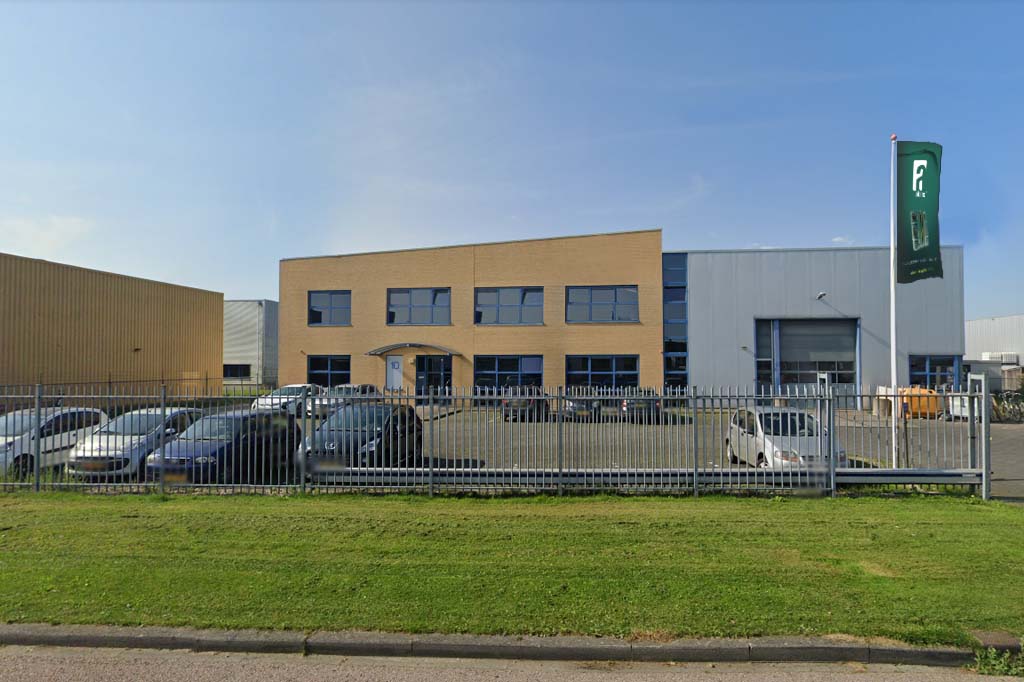 In October 2022, the month of the 20th anniversary, the first stage of the moving in was finalized; When the wood department is over in the new year, an official opening and celebration will take place.
What the future holds
Tom: "With momentum growing fast in all our markets, the future looks very exciting. Significant product introductions are around the corner, offering one single, scalable cross-application audio reference, steering the company into the next 20 years of evolutionary audio solutions: One reference; One experience.
We're a forward-thinking company, looking ahead instead of looking back; However, 20 years is a milestone that deserves a moment to look back and reflect. At the coming ISE, we will not only share our future but also our history with our relations and visitors. "