The Playhouse, Canberra Australia
With a previous installation at the Riverside Theatre, Sydney, a second Australian theatre has now embraced the remarkable audio qualities of Alcons loudspeakers. The Playhouse is a 618 seat venue in the Canberra Theatre Centre. A three-level theatre with proscenium arch, it is used for a wide variety of productions.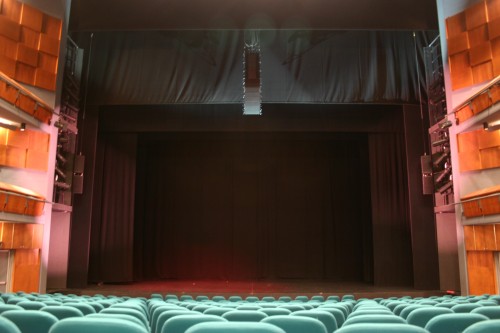 Alcons was specified for the job by one of Australia's leading theatre sound design companies, Notsui Consulting. "A test system was then taken to Canberra to give the head of audio a listen, and we were awarded the contract straight away," says David Betterridge of system installers Loud And Clear.
"We have achieved a new, unsurpassed level of headroom and clarity in our theatre." Gregor Murray, head of audio Canberra Theatre Centre
For this installation eight LR14 are flown as a centre cluster, with three LR14B flown above. Two pairs of VR12 and VR12M per side provide balcony and stalls sidefill, with two BF302 providing a full-bodied sub-bass. The system is powered by seven ALC2 and one ALC4 amplifiers with SDP speaker drive processor cards.
"I have to say that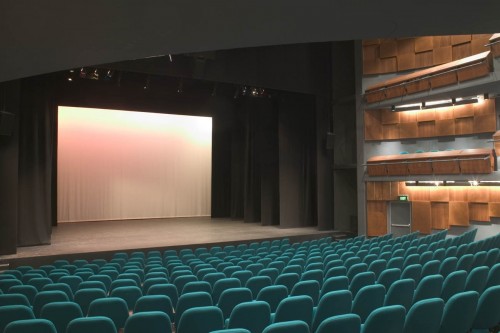 both installations were very straightforward," David continues. "They are the sort of rooms that the Alcons LR series boxes were made for, they just shine as soon as you plug them in."
"Both installations had tight budgets, but we were able to install systems that would deliver exactly what was required, with audio quality that has surprised even the most experience-hardened sound engineers!
"Given how remarkably flat and uncoloured Alcons equipment sounds out of the box, we only had to make minor adjustments for room response. All the reports we've had since installing the systems are very strongly positive."
"Since installing the Alcons system, we have achieved a new, unsurpassed level of headroom and clarity in our Playhouse theatre," adds Gregor Murray, head of audio at the Canberra Theatre Centre.
"All of our clients comment about the transparency, punch and warmth of the system. No longer do we have to bring in a system for larger live music events. In drama, where subtlety is critical, every word is heard and lapel microphones that were a nightmare to tune and control are no longer a problem."